Chelsea Flower Show return to its usual time in May 2022 for the first time since 2019 and we were thrilled to be back exhibiting our house signs in the usual calendar month.
We made our stand a little larger this year, choosing a size of 4m x 3m. A new shed was built from some weathered cedar cladding and the roof comprised of reclaimed roofing tiles from a local supplier called Kenmart in Devon. Kenmart also kindly donated some reclaimed metal railings which were greatly received. The shed and the railings added some contrast and realism.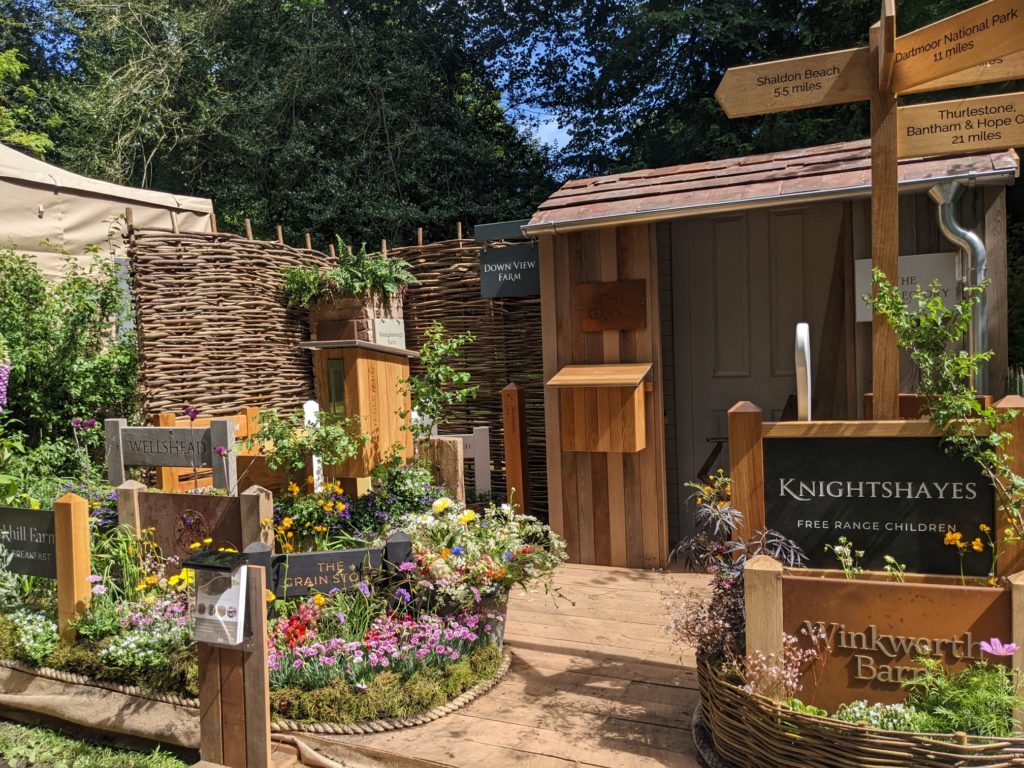 Hazel hurdles were bought from Musgrove Willows. The hurdles enveloped the stand and created a beautiful backdrop. Green Hazel stick were also bought and miniature beds were made in our workshop. These allowed us to create separate displays within the stand, hiding both unsightly plant posts and the brackets we use to fix the freestanding signs in place.
Emma from Wilde Green did a fantastic job in planting the display. Keeping to the RHS brief this year of using wild and native plants throughout. The planting was colourful and striking, allowing potential customers to envisage their new house sign in situ.
We chose to exhibit snapshot of our entire range of house signs, along with a couple of our oak post boxes.
In order to demonstrate how oak looks once it has weathered outside, we included oak signs which were freshly oiled, along with other oak signs which have been left to silver naturally. This helps customers to see how lovely an oak sign looks once it has been left outside with no maintenance.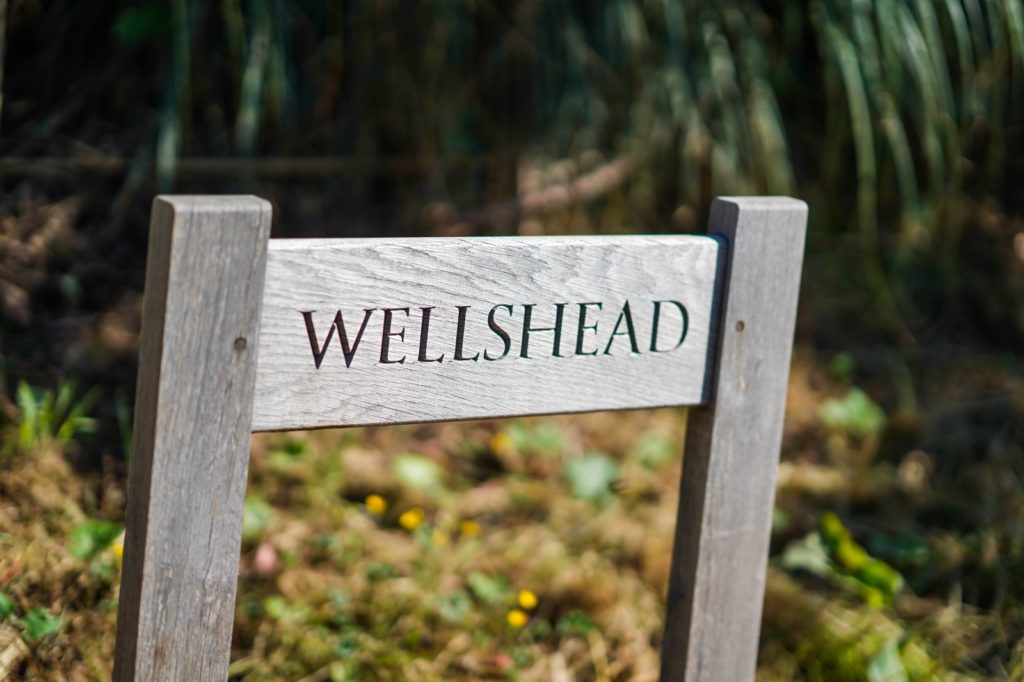 Our range of freestanding slate house signs were also included into the exhibit. We chose to exhibit both varieties; those which are made with and those which are made without the oak framework. Both varieties proved to be popular among the show goers.
Our Rusty metal or Corten Signs proved, as ever, to be very popular. The benefits of being completely maintenance free, along with their beautiful appearance meant that lots of signs made from this material were sold. If you decide to make your Corten Sign freestanding, we always recommend leaving the oak without any OSMO UV protection wood oil. This is because as the Corten develops it's rusty patina, the oak will silver. The combination of rusty metal and silvered oak creates a beautiful rustic sign.
Finally, we dedicated one corner of the stand to a selection of painted house signs in the Farrow and Ball range. The palette we used included French Gray, Purbeck Stone, Peignoir Pink, Dayroom Yellow and Whimbourne White. Freestanding painted signs and wall mounted plaques were installed into a willow border with a brick pillar in an attempt to recreate a natural setting.
Our stand was highly admired by the public and judges alike. We were delighted to achieve a four star rating for our trade stand at Chelsea 2022. The judges were impressed with not only the quality of the house signs we had on display, but also the way in which we had chosen to display them. Our use of backdrop and planting was highly commended. With some small changes, we are confident that we can improve the stand further still in years to come.