Kentfield Country Estate is a small privately owned working farm estate nestled in the heart of Kent on the edge of the North Downs, with a mixture of native woodland, pasture and wild flower meadows that surround the beautiful 4 acre lake.
The estate is available for weddings, corporate events, equestrian facilities, celebration events and film shoots.
We were asked to produce a Rusty Corten Monolith sign to go at the entrance of the Estate and welcome guests to this beautiful venue. The client wanted a rustic sign with a touch of glam! We decided to make a Corten Monolith Sign with folded edges and embossed stainless steel logo and lettering.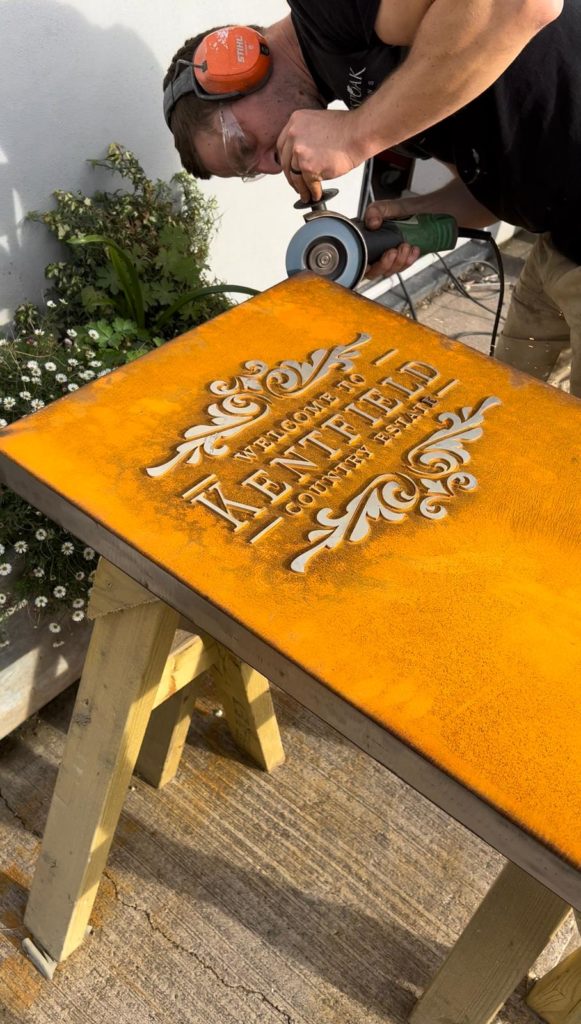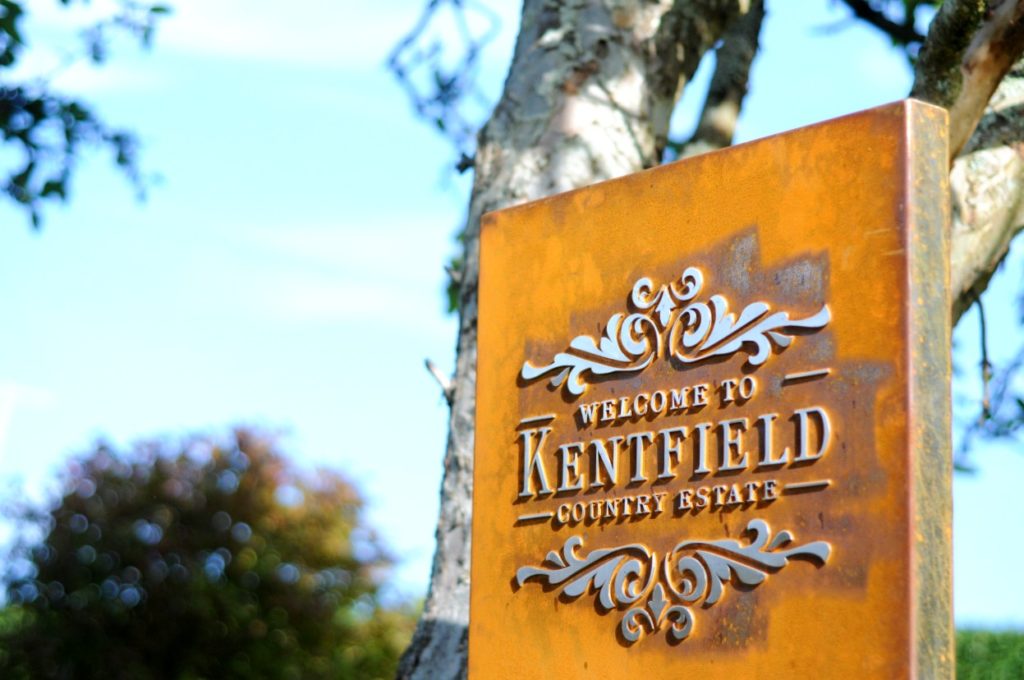 The sign was laser cut to a very high degree of accuracy and the stainless steel metalwork was welded in place in our workshop. The edges of the sign were folded using a press brake and then we welded the monolith together before grinding down the welds to create a seamless joint.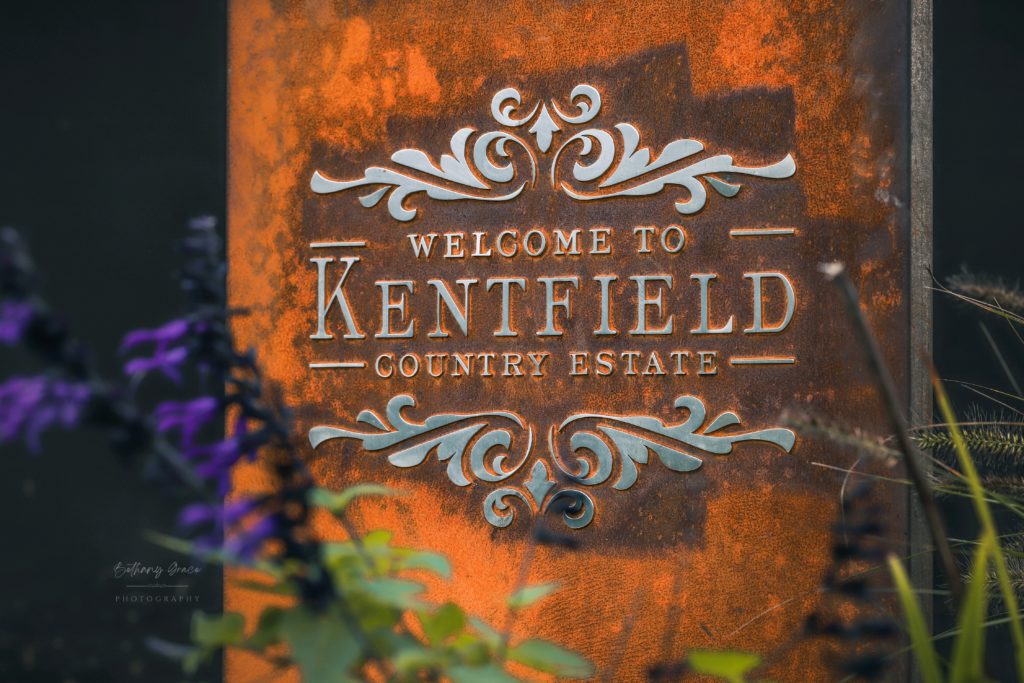 As the Corten develops it's rusty patina, the stainless steel will keep it's brushed finish and the two metals will compliment each other beautifully.