Low Hall The Lakes is tucked away in the North West of the Lake District. Here, you can 'stay' in Ben and Francesca's boutique B&B. You can 'play' in the local area with lots to see and explore. Or you can say 'I do' in the licensed wedding venue.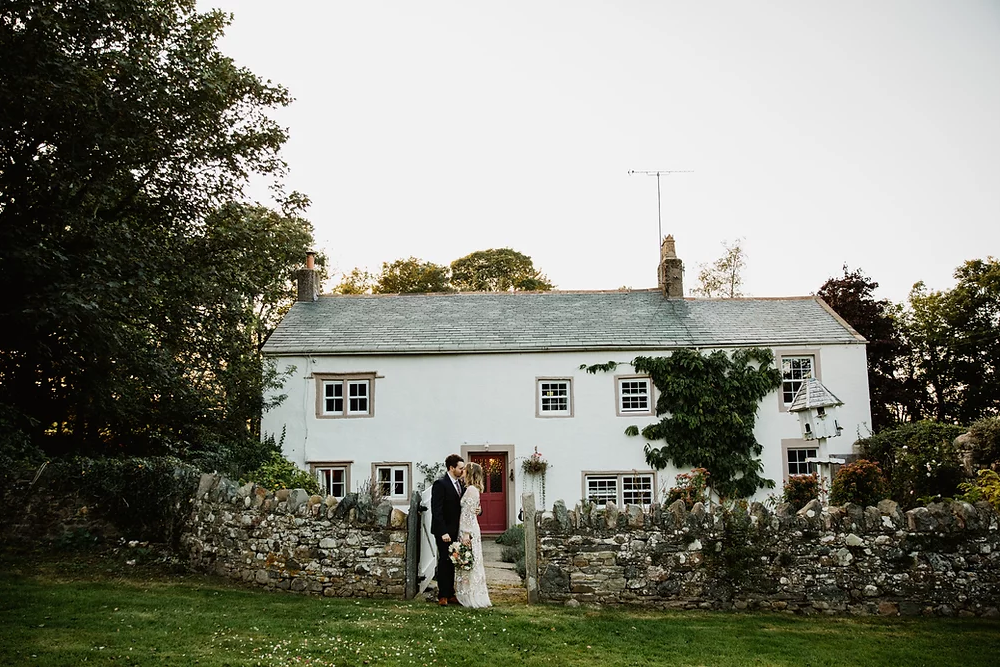 We were approached by Ben and Francesca to create a sign which was similar to a wooden sign they had seen at SOHO Farmhouse. From the photo they sent us, we believed the sign for SOHO Farmhouse was made from oak and was deliberately left without any oil so that it silvers over time. We also thought the white lettering was made so that it stood proud of the oak board.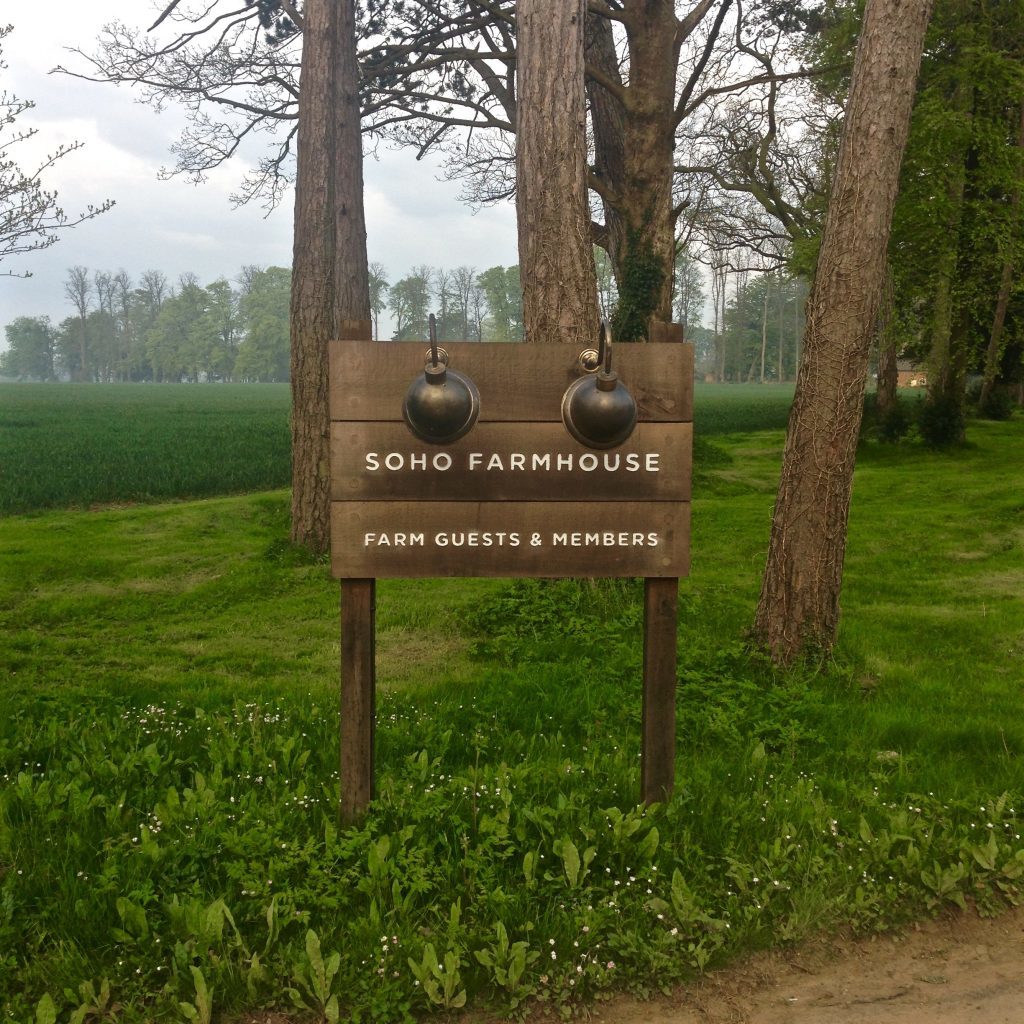 Ben and Francesca asked us to make one of our corner sign with three posts. The main entrance sign for the luxury events venue was made with mortise and tenon joinery. It had two European Oak boards set at ninety degrees to one another. This meant the sign could be clearly read from visitors in both directions on a busy T-junction.
The lettering was made from a man-made white material and was set into the oak sign board so that it stood proud of the timber. Therefore creating the embossed logo which the clients were looking for.
Following on from the brand guidelines of Low Hall The Lakes, we used their own font with a unique kerning value.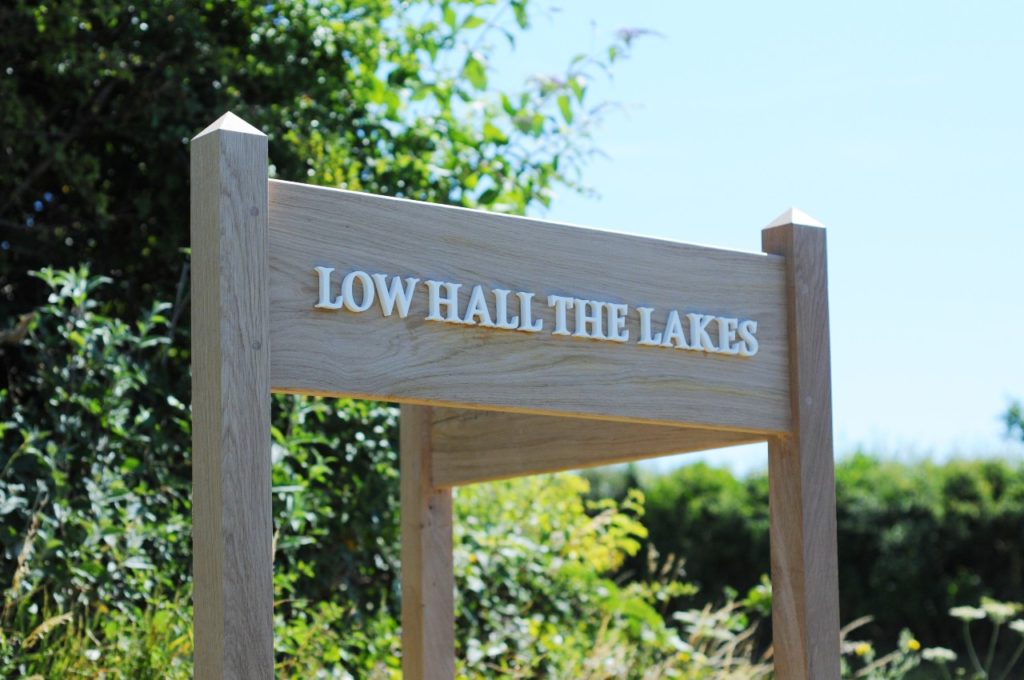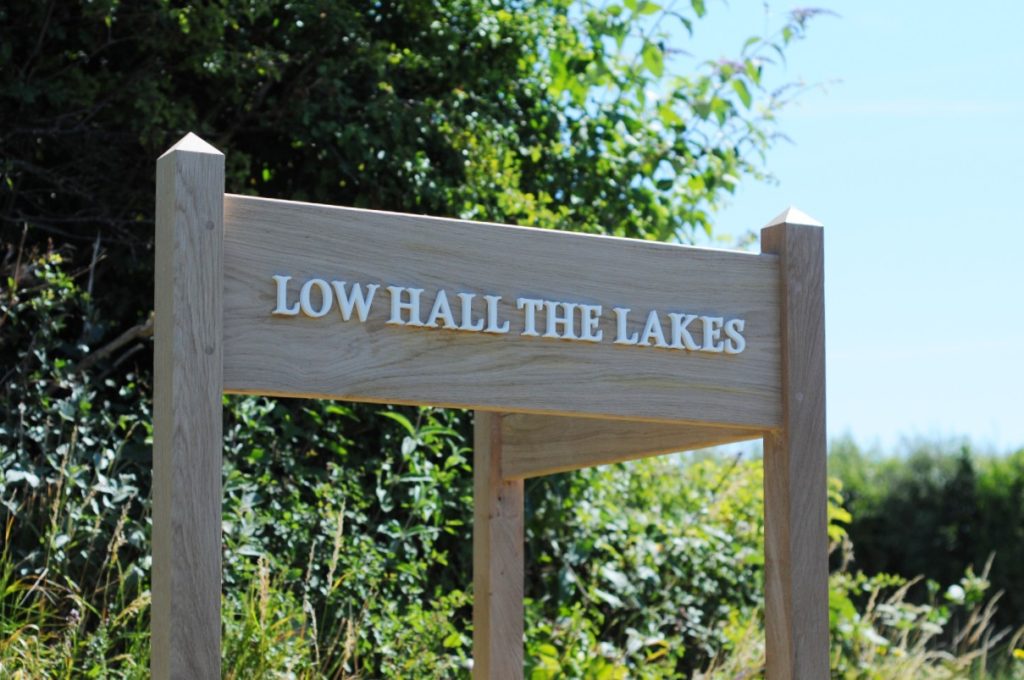 As well as the main entrance sign, we also made a variety of single posts signs for the venue. These were made of oak exclusively. The oak was left unfinished, just as per the main sign, and no paint was used within the engraving. This means that after approximately two winters, these signs will silver down to a beautiful tone – just like the photo below showing a silvered oak sign for 'Wellshead'.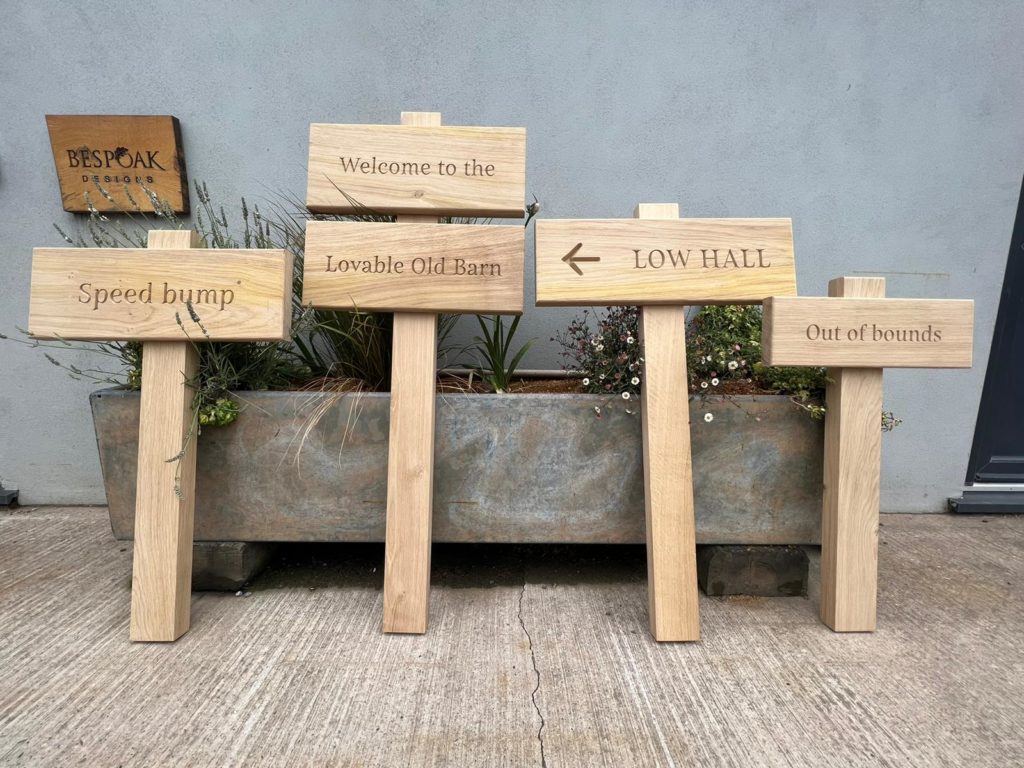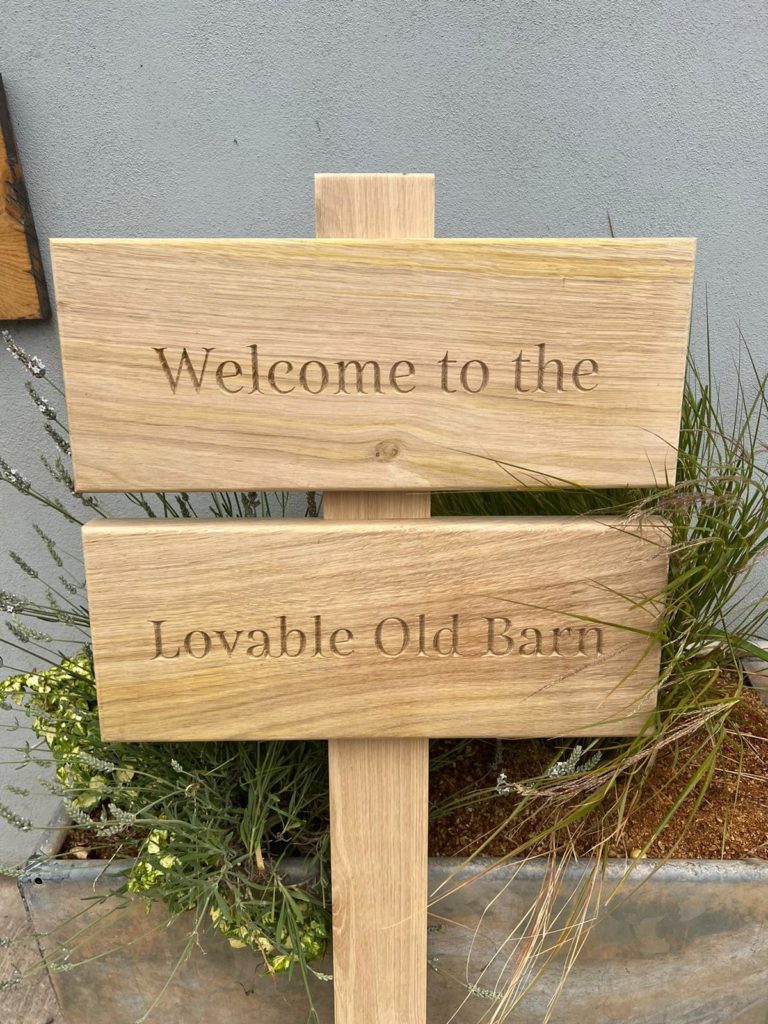 Freestanding oak sign
This is what the above signs will look like once the silvering process has finished after a couple of years…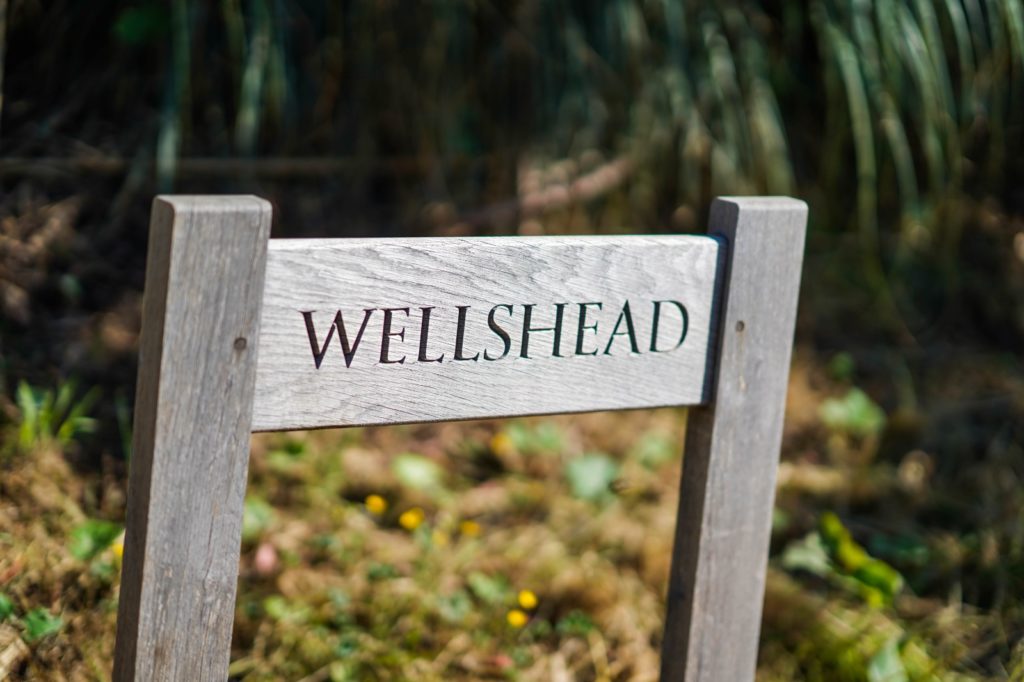 Silvered Oak Sign