Lore of the Lam
The Lore of the Land is a traditional British pub on Conway Street in Fitzrovia, London. Celebrating the best of the old with the best of the new. The pub is part of the Gritchie Brewing Company, owned by famous film director Guy Ritchie
The Lore of the Land has a pop-up pub called Lore on the Lam which is at Henley Royal Regatta. Here, customers can enjoy Gritchie beers, premium wines and cocktails alongside the royal regatta course.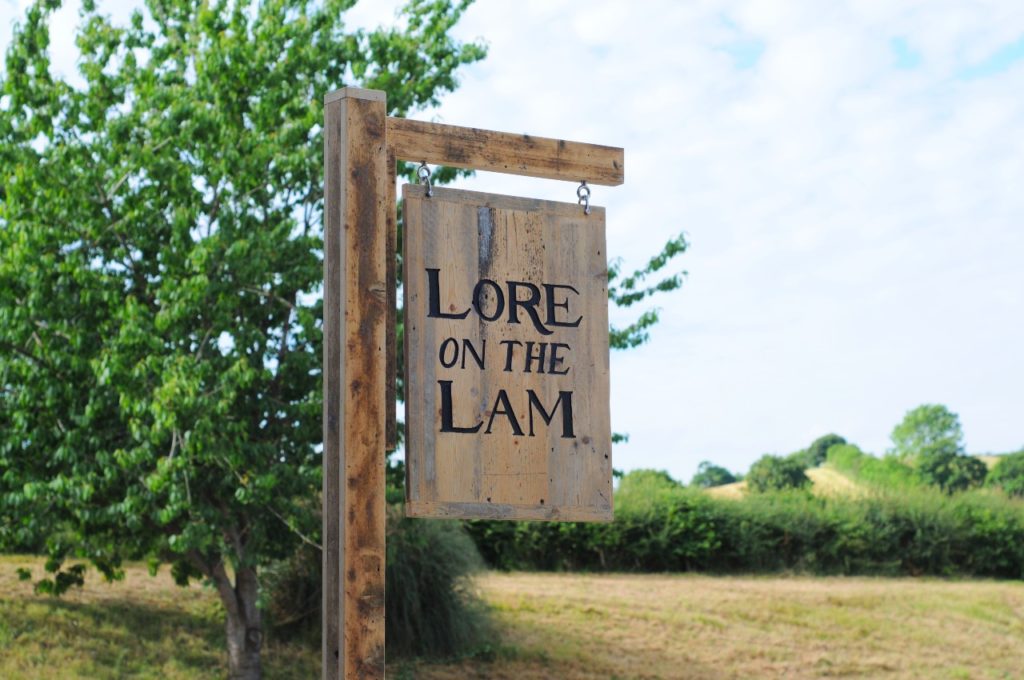 Rustic Signs
The clients wanted rustic signs which fitted in with their brand identity. For this reason, we used reclaimed wooden floorboards as the main material. We joined the floorboards together in our workshop to get the correct sizes for the rustic wooden signs. For the posts, we used tanalised softwood timber. We fully clad the softwood with the same reclaimed wooden floorboards.
We were asked to create a range of rustic signs for this event. Firstly, two large free standing swinging pub signs with traditional gallow style posts were required for the entrance to the pop-up venue.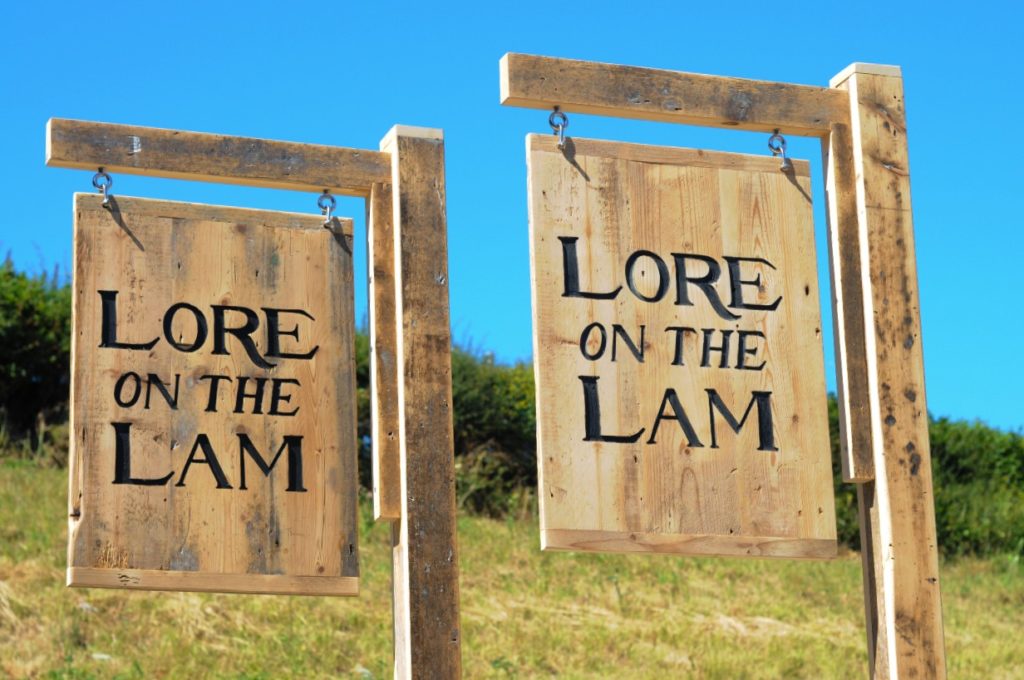 Secondly, a collection of rustic finger post signs were also required in order to direct pub-goers to the essential points! These were made with traditional mortise and tenon joinery.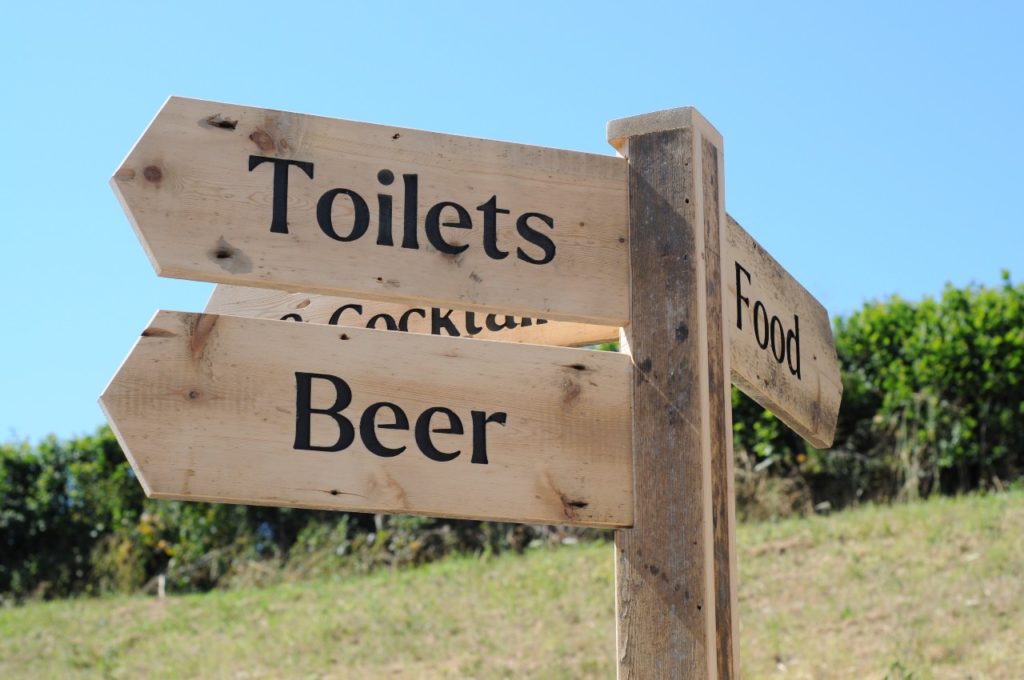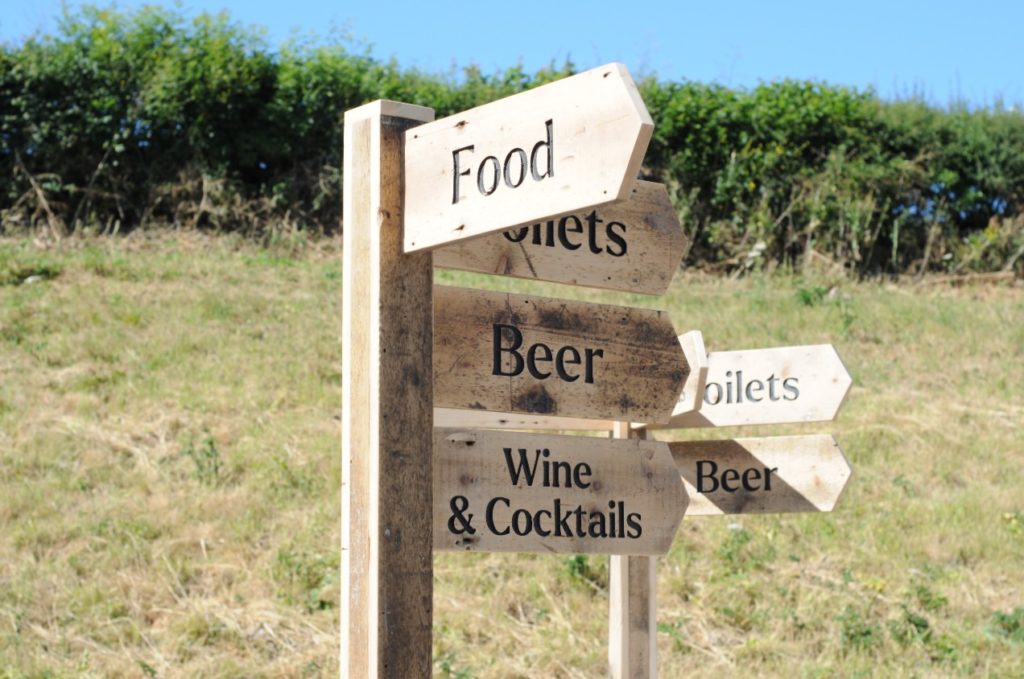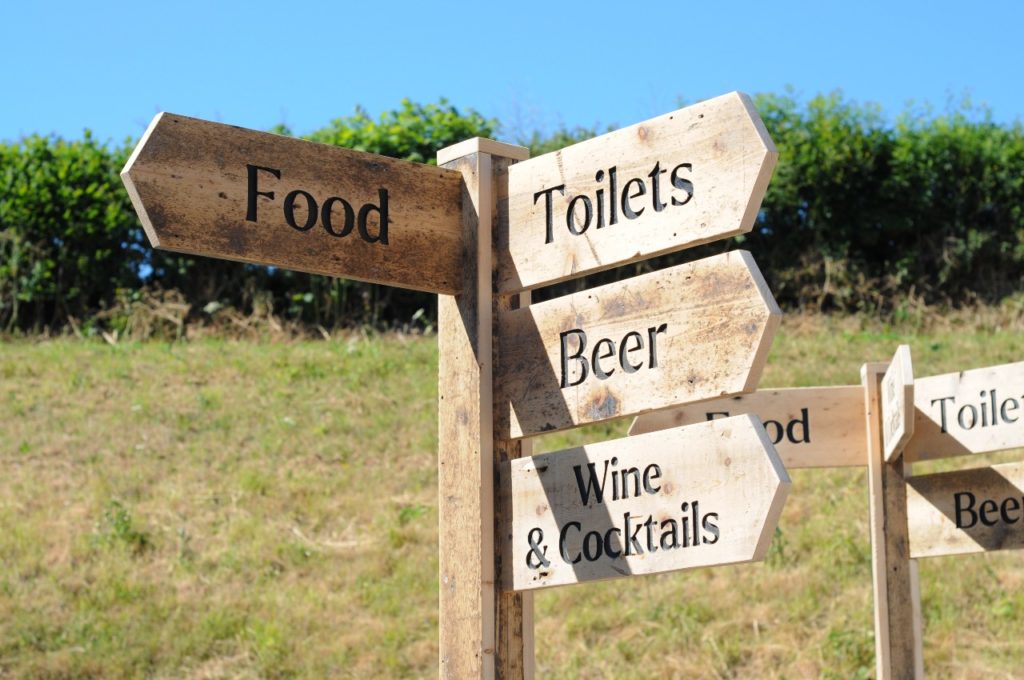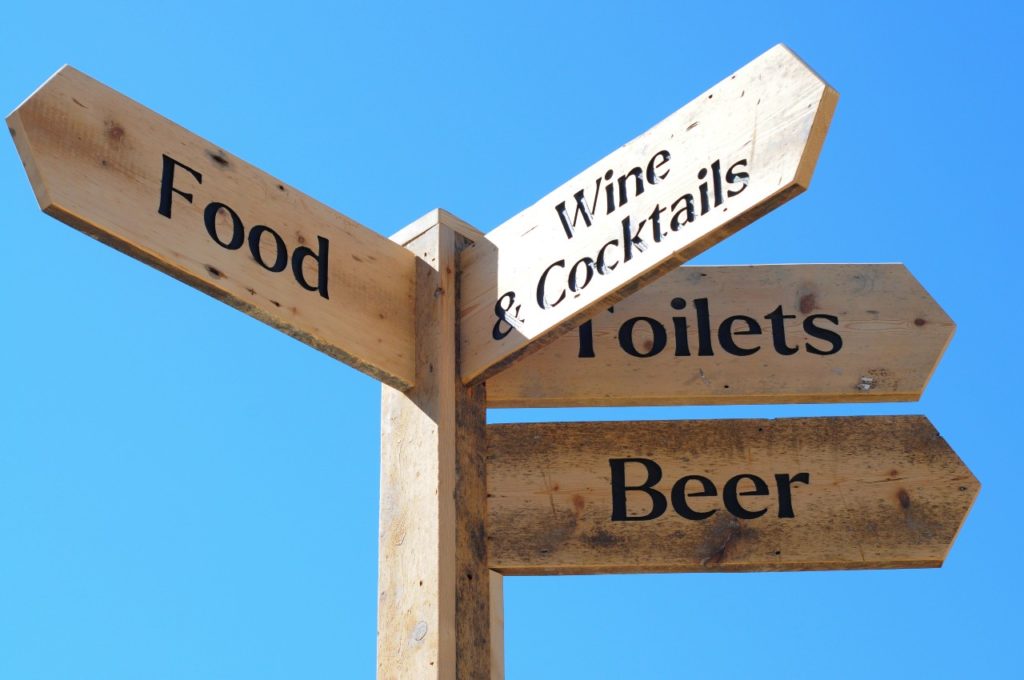 Finally, some large reclaimed wooden sign boards were made to fix to fences and walls. These signs measured 1000mm x 300mm.