Perfect for those situations where multiple dwellings share the same entrance, our Ladder Signs are proving more and more popular.
With a choice of three sign sizes, in five materials, you can be sure to find the Ladder Sign you wish for here. Regardless of the material, the signs are mortised into the oak posts and the joint is pegged.
The length of the posts can be adjusted with ease. Just make sure you account for account for the height of the sign's, the 30mm gap between each sign, the distance from ground level to the bottom of the lowest sign, and what you wish to have buried underground! Further details on installation of our freestanding house signs can be found here.
Directional arrows can be included within the next and final stage of the online sign builder.
We are confident that you can design the Ladder Sign you really want here. However, as always, we will always be more than happy to hear from you if you would prefer to get in touch.
Please choose from the options below to start designing and order online today.
HANDMADE QUALITY OAK, SLATE, METAL AND PAINTED HARDWOOD LADDER SIGNS
Various Sized Quality Bespoke Signs. Handmade in our Devon Workshop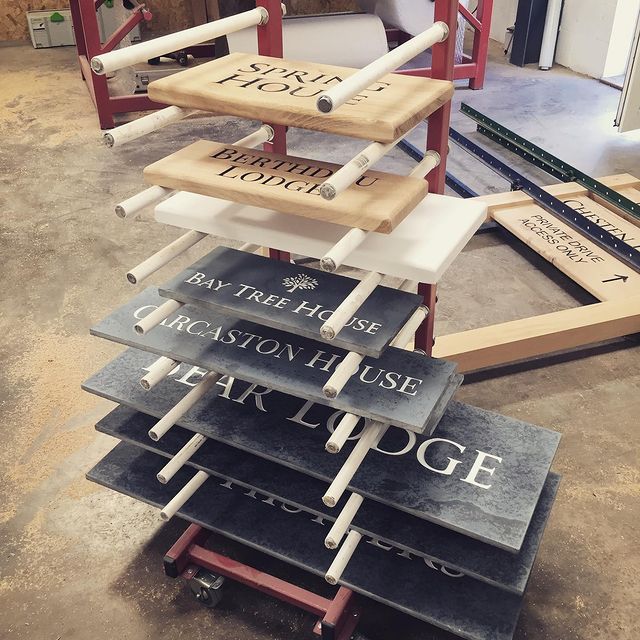 Design Your Own Sign
Using the above options, you can make the sign that you want, right down to adding your own text.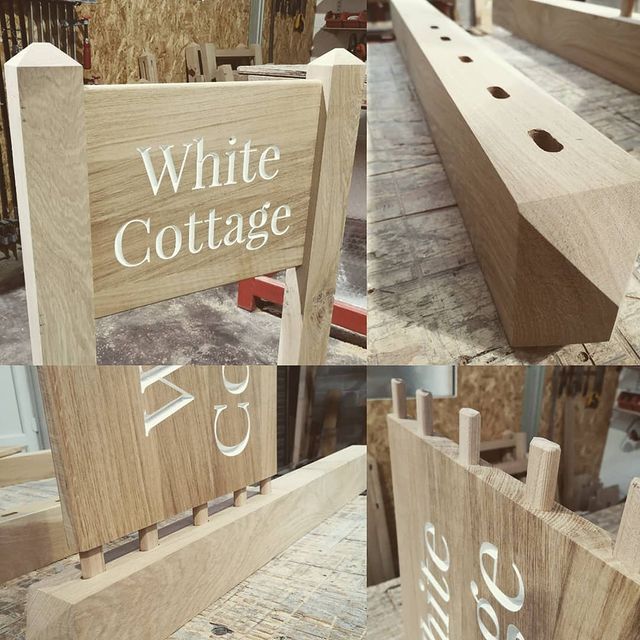 Built To Order
We design and build all of our signs to order, so everything is unique.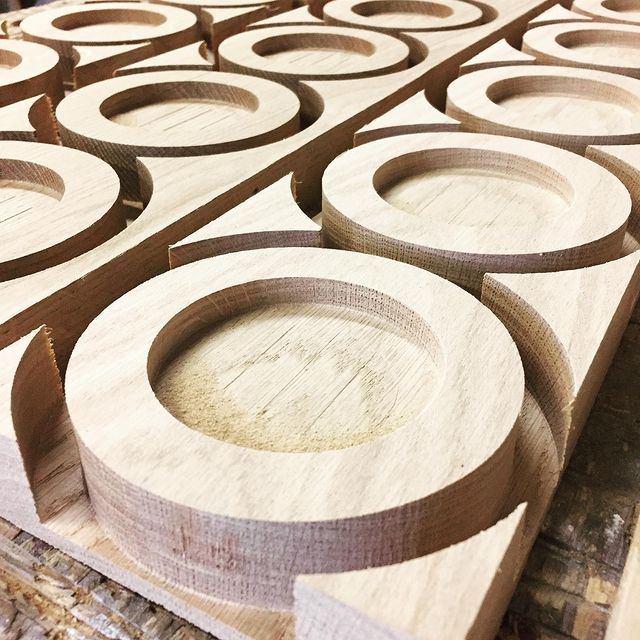 Need to ask a question?
rather chat? Just get in touch on our contact page, or give us a call on 07838 230131
After a different option?
We have lots of custom made sign options in the top menu.
Whether it's a hanging sign, double post, or single post sign – we can make it.
Best of all, with our online sign builder, you can create the sign that you want in the material and engraving of your choice.