Indulge in the unparalleled beauty and quality of our Luxury Oak chopping board, handcrafted with utmost care and precision by our skilled artisans in the picturesque Devon countryside. Only the finest and most durable European oak is selected to create this masterpiece, ensuring its longevity and that it will be a cherished family heirloom for generations to come.
Designed to provide the perfect balance of form and function, our chopping board boasts expertly crafted grooves. The smooth surface allows for effortless slicing and dicing, making it the perfect addition to your culinary arsenal.
Measuring at 400mm x 300mm x 45mm, this carving board is a substantial size that can handle all of your needs.
For a personal touch, our custom engraving service allows you to add a special message, your family name or an important date, making it a perfect gift for weddings, anniversaries or other special occasions.
We also offer bespoke designs that can be created in collaboration with our skilled team of artisans to meet your unique specifications. Simply contact us and let us bring your vision to life.
Invest in the exceptional beauty and quality of our Luxury Oak carving board and make every meal a cherished memory. Contact us for any queries or bespoke orders.
MADE TO ORDER AND PERSONALISED IN OUR DEVON WORKSHOP
High Quality Bespoke Homeware Items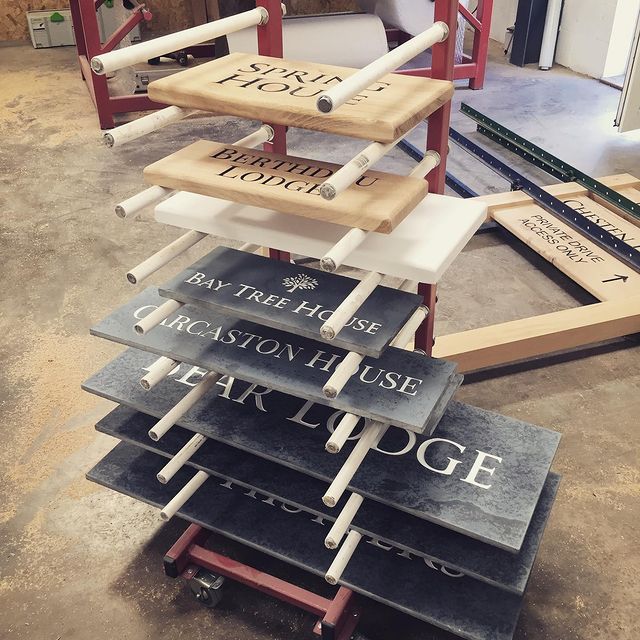 Design Your Own Sign
Using the above options, you can make the sign that you want, right down to adding your own text.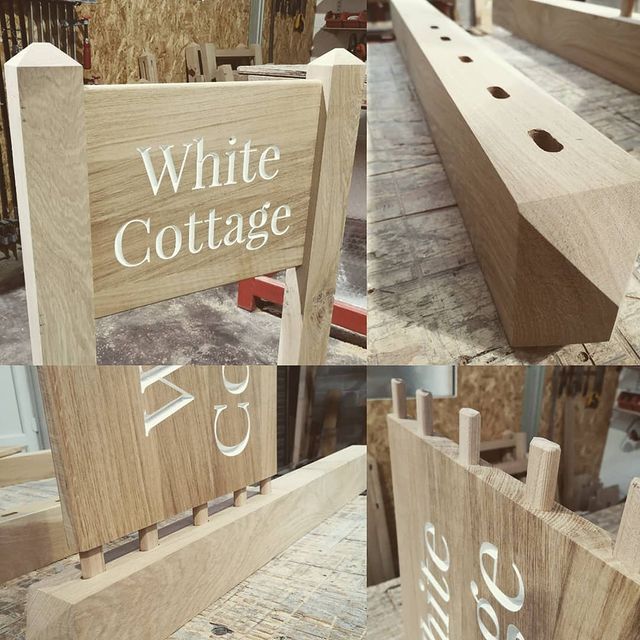 Built To Order
We design and build all of our signs to order, so everything is unique.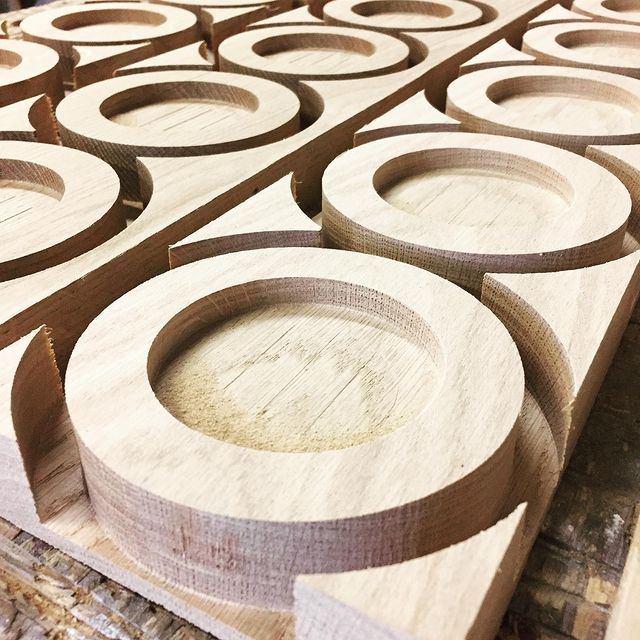 Need to ask a question?
rather chat? Just get in touch on our contact page, or give us a call on 07838 230131
After a different option?
We have lots of custom made sign options in the top menu.
Whether it's a hanging sign, double post, or single post sign – we can make it.
Best of all, with our online sign builder, you can create the sign that you want in the material and engraving of your choice.