Carved wooden house signs
All signs are carved and engraved into sustainably sourced, FSC certified, English oak. All wooden house signs are made from hardwood, they have been designed and made specifically for outdoor use. We source the majority of our timber from a local supplier called MJN Timber Solutions.
We use FSC certified timber such as Utile, Sapele and sometimes Iroko for our range of painted wooden house signs. We can source any hardwood or softwood timber. So, if you would prefer to choose your own specific variety of timber for your wooden house sign, please contact us.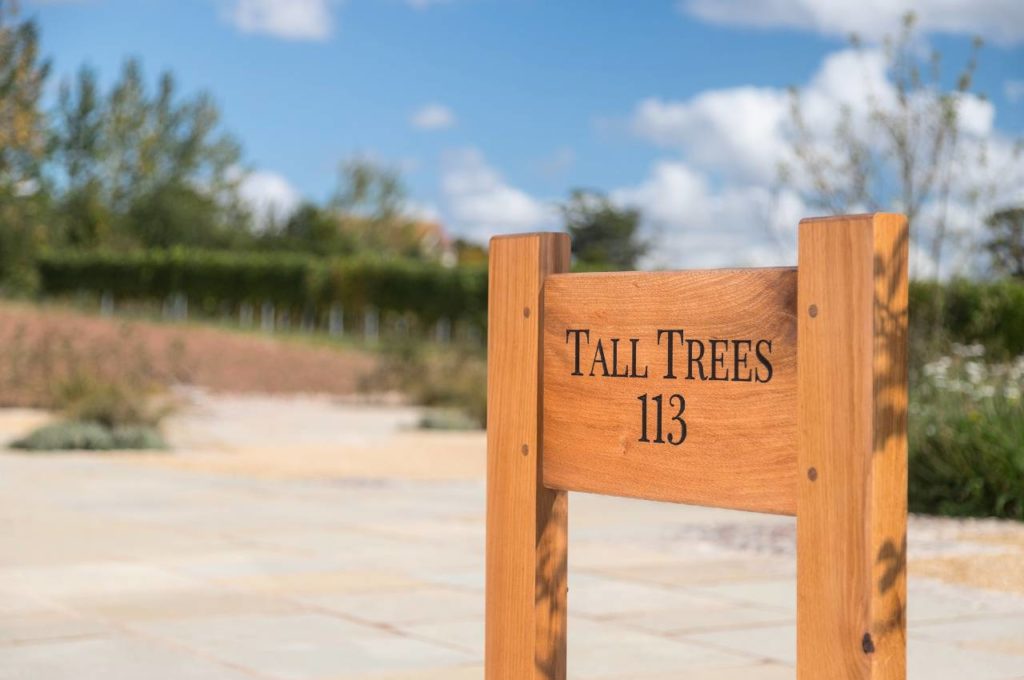 Wooden house signs on posts
Our wooden house signs can be wall mounted or they can be provided with posts. The wooden house signs on posts are freestanding and come in a variety of options. The most popular being our double post signs. We use a traditional Mortise and Tenon joint to fix the sign into the oak posts, the joint is then glued and pegged. This makes the joint very strong and beautiful.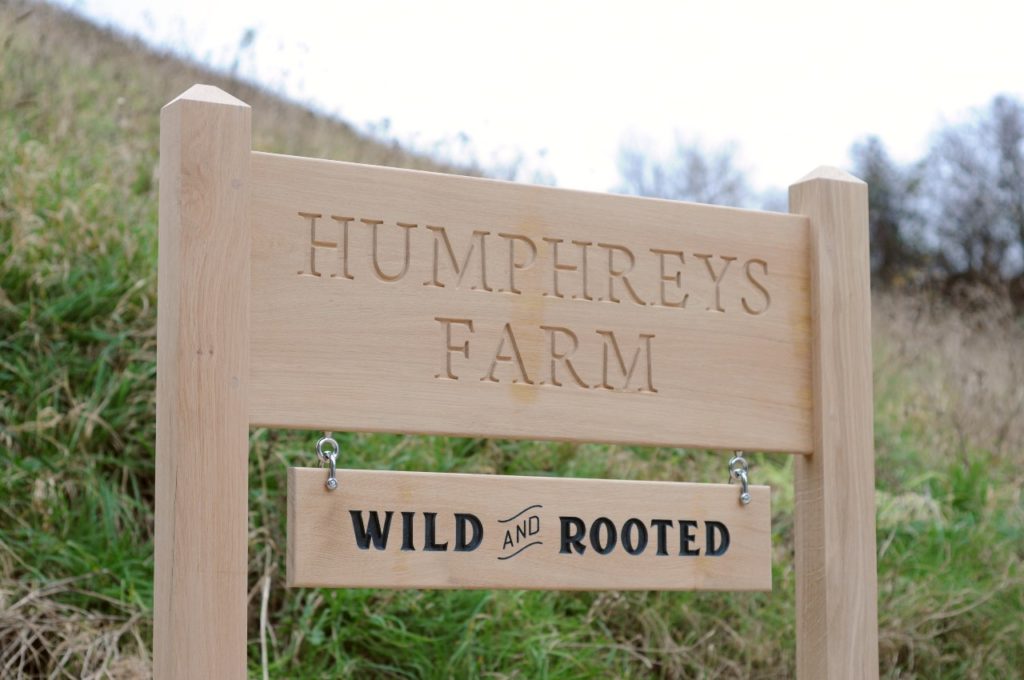 Double sided hanging house signs
Our hanging wooden house signs are very popular. As with all wooden house signs made in our Devon workshop, these can be engraved on both sides. Our double sided wooden house signs allow you to set the sign at ninety degrees to your property entrance so that visitors can easily see the sign from whichever direction they approach your property. Because you can dictate the post length within our online sign builder, the double sided hanging house signs can be positioned so that they are visible above a boundary hedge or wall.
Rustic wooden house signs
If you would prefer your wooden house to look rustic, we highly recommend that you choose to not apply the OSMO UV Protection Wood Oil which is available in our online sign builder.
Without the OSMO UV Protection Wood Oil, the oak will silver and look rustic over time. This silvering process usually takes two full winters. The time taken can be a lot less if the wooden house sign is exposed to the sun for a prolonged period of time in a south facing location with no shade.